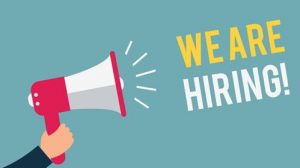 INTRODUCTION
Our client is a leading private hospital group, providing independent healthcare with a nationwide network of hospitals & clinics, performing more complex surgery than any other private healthcare provider in the country.
We have an opportunity for a Registered Nurse to join their team of staff in the Nursing department.
This is a full-time role for 37.5 hours a week. The role holder will be required to cover a flexible shift pattern.
JOB DESCRIPTION
Candidates must be NMC registered and have previous nursing experience in an acute hospital setting.
Duties of this role include:
Ensure that standards of patient care are consistently maintained at all times in accordance with agreed operational policies and procedures. Working to maintain and enhance the customer service and satisfaction of service users. As a skilled member of the nursing team promote and safeguard the well-being and interests of all patients, employees and visitors.
Support the team to deliver care that helps improve the health of the individual and wider community.
Support the team in demonstrating compassion through effective relationships based on empathy, respect and dignity.
Develop own competence to deliver effective care and treatments through improving clinical/technical knowledge / skill, and expertise.
Communicate appropriately with others involved in the care of the patient.
Act as an advocate for safeguarding patients, demonstrate courage to speak up when there are concerns about care.
Demonstrate commitment to improving care and the patient experience.
Assess, plan, implement and evaluate individualised patient care.
Prepare and maintain clinical records of patient care, with reference to Nursing Midwifery Council (NMC) standards for records and record keeping.
Conduct yourself professionally within the standard and framework provided by the NMC Codes of professional Conduct and the Health and Care Professions Council (HCPC).
Be an advocate for patient care, searching for ways to improve the value and effectiveness of care and services delivered.
Encouraging the development of research and audit based clinical practice.
Active participation in customer satisfaction surveys and satisfaction action plans.
Operate within the scope of 1st level competencies and within the framework of NMC guidelines.
Salary & Benefits:
Our client offers a salary of up to £28,746 and offers access to a wide range of employee benefits, including:
Healthcare Scheme
Staff Pension Scheme
25 days holiday per annum
CONTACT US NOW to schedule your interview!