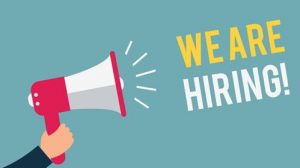 INTRODUCTION
For an international manufacturing company in The Netherlands, EPSN Workforce is looking for a skilled Industrial Mechanic. Are you capable of working in an international environment? Working together with a big team of people from all over the globe. Then apply immediately!
JOB DESCRIPTION
Industrial Mechanic
Description This relates to the function that focuses on repairing, replacing, maintaining and/or resetting machinery, as well as resolving faults and malfunctions. The function relates to a wide range of performances on a large variety of equipment, machinery and installations.
Objective The common objective of the functions is to contribute to optimal running of a production process and to maintain installations and the immediate vicinity in optimal condition and in a functional state, via preventive maintenance and repairs.
Examples of tasks include
Performing of maintenance schedules Dealing with malfunctions and faults Keeping machinery and tools clean, organized and maintained Resetting production machinery Maintaining machinery log books and production reports Alignment of work with various departments Assuring and controlling the correct functioning of the machinery under his supervision Controls consumptions of raw materials and auxiliary materials Informing management with correct production- data Responsible for the quality of the final products, In direct collaboration with the QC department Supervision and assistance of the operators' work in the production- line.
Complexity The job focuses on repairing, maintaining and replacing (including resetting if required) a variety of equipment and machinery parts. It is also necessary to rectify faults and report the findings. Uses different techniques. Manages technical resources. Must regularly switch between the various aspects. Accuracy is a common prerequisite. Occasionally works with time constraints imposed. Time constraints will sometimes occur due to urgency related work and the need of a continuous production process. The person must be mid-level (technical education) qualified in terms of content and level, supplemented with courses and/or an internal training of several months/ years or experience in a similar function.
Independence The own time schedule depends on the production process. Standard times and deadlines are sometimes set. You are free to allocate own time and set priorities in accordance with the responsible. The work method and approach are mainly prescribed in procedures and guidelines. Taking initiative to propose solutions is required (e.g. when rectifying complex faults). Supervision is direct and on daily basis. The occurring problems are of a technical nature and relate to the implementation of standardized methods. The contact with colleagues and other departments relates to synchronizing and transferring information, and the progress and quality of one's own work.
Risk factor Errors or negligence at work can result in stagnation of the production process, material damage, unsafe situations and internal and external annoyance. The timely detection of faults depends on adhering to guidelines, checking by others, and to a certain extent, on self-checking. The irregular contact with (internal) suppliers focuses on ordering technical resources (e.g. parts) and obtaining (technical) information and rectifying problems (e.g. faults). Discretion is crucial in relation to the disclosure of specific production details.
Physical aspect Mainly works in a clean production environment with possible nuisance factors. If necessary, wears protective equipment. Mainly works in the standing position, occasionally has to lean forward, lift, climb a ladder or perform other strenuous actions. Possibly working at height and at difficult to reach locations. Uses electrical and manual tools during maintenance, changes of format and fault analysis. Occasionally works with welding tools. Works in an area where vehicles move around. Regularly uses cleaning products. There is frequent contact with sharp materials, which have to be handled with special safety requirements. Risk of becoming injured is clearly evident. Works in shifts.
CONTACT US NOW to schedule your interview!