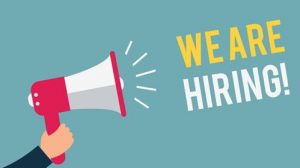 JOB DESCRIPTION
ICT Infrastructure / Cybersecurity Solution Architect Location: Headquarters | Darmstadt Category: Administration, Sales & Business Support
Do you want to be instrumental part in growing our ICT Solutions and Services business? Do you want to be in the position to influence our portfolio of solutions and services? Do you want to work in a start-up environment within a well-established company? If yes, then you should apply for this position!
Summary / Objectives
The Solution Architect is responsible for capturing the customer requirements, and designing and proposing robust, supportable and fit for purpose solutions and services that help shape our customers' ICT architecture and strategy. Solution Architect supports the presales and sales activities translating business needs into high-level solution designs for complex ICT environments and manages the delivery process.
Responsibilities / Duties
Support the Sales Management with the qualification of opportunities to ensure that it aligns with the TPZV-D's target markets, portfolio and capabilities
Capture the specific customer needs and design a robust, fit for purpose solution
Articulate features and benefits of complex designs, technologies and solutions to technical and non-technical audience through professionally written submissions and orally delivered presentations
Develop customer relationships at senior levels to position TPZV-D`s value propositions
Present end-to-end solutions to all stakeholders together with the associated commercial models
Manage the delivery of solutions and services
Gain and maintain technical qualifications as appropriate to ensure partner levels with cybersecurity vendors
Gain and maintain a strong network
Qualifications / Experience
A university degree in Computer Science (or equivalent):
Essential Skills
Minimum of 10 years of experience across the following areas:
Server, Virtualisation, Hyper Converged and Storage Infrastructure
Software-Defined Networking, Software-Defined Storage
Data Centre Networking and Security
Cybersecurity
Implementation, Consulting and Managed Services
Strong knowledge of the broader ICT infrastructure stack, cloud architectures and cloud enabled cyber controls
Strong knowledge of cybersecurity controls, network/HW/SW security architecture, network topology and common security elements
Development of cybersecurity architectures and designs including firewalls, intrusion detection and prevention with hands-on experience
Desirable Skills
Recent experience in ICT infrastructure and cybersecurity client facing position (Consulting, Integration, Solution Management, Security Architect)
Experience with the following technologies: Hadoop, OpenStack, Cisco ACI, Docker
Broad range of experience in cybersecurity technology and vendors
Large Corporate / System Integrator / Managed Service Provider working experience preferred
CISSP / CISM / CISA qualification preferred
CONTACT US NOW to schedule your interview!