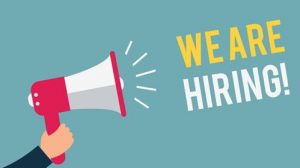 INTRODUCTION
Location: Vienna
Our customer expands his team in the field of "technical building equipment" and looking for the location of Vienna HKLS engineer. (Heating, air conditioning, ventilation & cooling, plumbing)
JOB DESCRIPTION
Your tasks:
You are responsible for the independent building technology planning including heat load and cooling load
calculations as well as the dimensioning of the individual equipment and pipelines. Creation of mass
excerpts and calculations Planning and construction with a common CAD system (AutoCAD, PlanCal, CADDS or similar)
Cooperation in a team for large international projects
Planning and design of the trades Klima- u. Ventilation, exhaust, heating, cold and. Cooling water and plumbing
Comprehensive coordination of planning
Comparison of tasks with our customers
Preparation of service specifications for quotation
inquiries Technical and price check of offers
Monitoring and control of the realization (specialist site management)
Performing on-the-spot checks and acceptances
Support of project-related draughtsmen
Your experience:
Abgeschlossene Ausbildung an einer HTL oder Fachschule für Elektrotechnik / Gebäudetechnik
3 Jahre Berufserfahrung im Bereich Elektrotechnik / Gebäudetechnik
gute Erfahrung mit einem gängigen CAD-System (AutoCAD, PlanCal, CADDS oder ähnliches)
EDV-Kenntnisse in MS Office (Word, Excel, Power Point)
Kenntnisse im Anlagenbau und der Projektierung energietechnischer Anlagen
Kenntnisse in der Planung und Abwicklung von Industrieprojekten sind von Vorteil
Ausgezeichneter Umgang mit Kunden, Kontakt- und Kooperationsfähigkeit
Hohe Teamorientierung, soziale Kompetenz, Genauigkeit und Pünktlichkeit
Deutsch/Englisch in Wort und Schrift
Reisebereitschaft
Unser Angebot:
40 hours per week
Start of service: asap
training and development opportunities
Secure workplace with future prospects
CONTACT US NOW to schedule your interview!