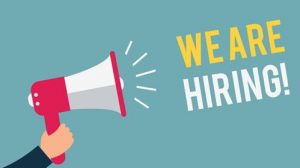 INTRODUCTION
Specialist planner TGA (m / w / d)
JOB DESCRIPTION
We are currently looking for a leading company specialist planner TGA (m / w / d) at several locations nationwide.
Your tasks:
– Conception, planning, project engineering of building services
– Construction management and supervision of building services
– Coordination within the framework of the respective construction project
– Customer and network maintenance
– Project management, scheduling coordination and cost controlling
Your profile:
– Completed studies (eg specialization in building technology) or state-certified technician in the field of HKLS
– Experience in project management TGA
– Technical and commercial expertise
– Analytical, conceptual and scientific thinking
Please send us your application via the "Apply for this Job" button, or contact our Senior Recruiter Mr. Marcello Albore at m.albore@epsnworkforce.com.
If you have further questions or need information, you can contact Mr. Albore directly at 0174-1654017.
CONTACT US NOW to schedule your interview!