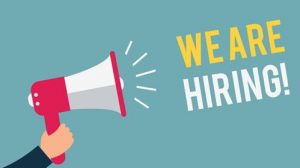 INTRODUCTION
Hamad Medical Corporation (HMC) is the main provider of secondary and tertiary healthcare in Qatar and one of the leading hospital providers in the Middle East.
HMC manages 12 hospitals – nine specialist hospitals and three community hospitals – as well as the National Ambulance Service and home and residential care services.
In January 2016, HMC achieved the significant distinction of becoming the first healthcare system across the globe to have all its hospitals accredited by Joint Commission International under the Academic Medical Center accreditation program. Additionally, the National Ambulance Service, Home Healthcare Service, Stroke Service and Palliative Care, have all received this prestigious accreditation since 2011.
To meet the needs of a rapidly growing population, HMC has announced ambitious plans to expand capacity across its network through to 2030. This expansion plan includes the three newly opened hospitals in Hamad Bin Khalifa Medical City comprising Qatar Rehabilitation Institute, Ambulatory Care Center and Women's Wellness and Research Center. Also, a series of facilities, including Hazm Mebaireek General Hospital (HMGH) in the Industrial Area of Doha and the Simulation Center for Professional Education located within Hamad bin Khalifa Medical City, are nearing completion. Finishing touches are also being made to Hamad General Hospital's new Trauma and Emergency Department which is scheduled to open in 2019.
HMC is leading the development of the region's first academic health system – combining innovative research, top-class education and excellent clinical care – and is committed to building a legacy of healthcare expertise in Qatar. HMC collaborates with key partners who are experts in Qatar and beyond, including Weill Cornell Medicine-Qatar, the Institute for Healthcare Improvement and Partners Healthcare, Boston.
HMC is also the first hospital system in the Middle East to achieve institutional accreditation from the ACGME International LLC, which demonstrates excellence in the way medical graduates are trained through residency, internship and fellowship programs.
JOB DESCRIPTION
Job Description
Experience Requirement:
Minimum of 5 years of experience as a Consultant
Education/Qualifications:
Post-qualification board certification with one of the following:
USA: American Board of Emergency Medicine
Canada: Royal College of Physicians and Surgeons (RCPS-C)
UK: GMC/CCST Specialist Register
Germany: Facharzt Specialist Certificate
Sweden: Swedish Board
Australia and New Zealand: Fellowship from the Royal College or New Zealand College * Basic medical degree from recognized institution
License:
Current and clean medical license to practice in country of origin / country of practice
Experience Post Post-Qualifications:
US and Canada: 6 – 12 months clinical experience (depending on length of residency program)
European Union: 1 – 2 years clinical experience (depending on length of residency program)
UK and Australia/New Zealand: 6 months clinical experience after obtaining CCT and Fellowship with Royal College
Job Duties/Responsibilities:
Adheres to policies, guidelines, plans and programs of Hamad Medical Corporation
Performs all duties assigned to a consultant physician
Assumes direct responsibility for the patients under his/her medical attendance in the assigned unit
Conducts rounds and undertakes supervision of treatment of the inpatients as well as screening and examination of the outpatients
Undertakes supervisory responsibility for the medical staff within the unit and prepares regular reports on the activities of the unit for the department head / chairman
Participates in the various committees for the upgrading of services and organization of work within and outside the hospital
Participates in the planning and implementation of the department development plans and the different manpower training programs for the medical, technical and nursing staff
Participates in the planning and follow up of the medical education and research activities
Performs all relevant interventions related to his/her field of specialization
Participates in health education programs through orientation and scientific presentations
Participates in scheduling of on-call duties and provides on-call services
Participates in the assessment and updating of drug, medical supply and equipment needs
Writes, completes and approves medical records and reports for patients
Provides guidance and counsel to other departments when requested
Completes and maintains his set of clinical privileges
Complies with Re-validation guidelines and standards
Acquires SCH License to practice and maintains it while working for HMC
Performs other duties as assigned/directed by the chairperson / head of the department and approved by the Medical Director
Ensure self and member of the Investigation Team are properly trained
Compiles with the policies systems and processes in place that governs research
Ensure patients are aware of their rights and responsibilities and access to research
Skills
Computer Skills: Proficiency in IT skills particularly on CERNER and MS Office
Language Skills: Fluent in English – Oral and Written
CONTACT US NOW to schedule your interview!