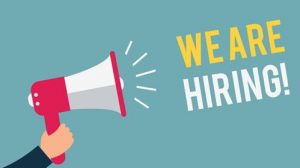 INTRODUCTION
Would you like to work as a dental hygienist in one of the most modern clinics of the Costa del Sol? Do you have experience, good English and interpersonal skills and would you like to develop professionally in a company of future?
Read more…
JOB DESCRIPTION
Our client, one of the most modern dental clinics in Costa del Sol (Malaga area, Spain), is looking for a Dental Hygienist / Dental Assistant with some experience, good interpersonal skills and fluent English, who is enthusiastic to join this new fresh team of professionals to develop themselves their careers in this dynamic company.
Requirements:
– A few years of experience as Dental Hygienist (Qualification is a plus)
– English and Spanish both fluent
– Excellent interpersonal skills, sales oriented
What is offered:
– Full time job
– 35 hours/week. Saturdays shifts every 2 weeks
– Starting salary 1150 Eur/month net.
CONTACT US NOW to schedule your interview!