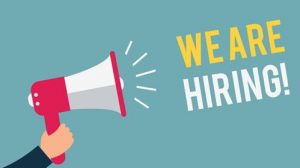 INTRODUCTION
Our client is One of the largest healthcare groups in the Middle East, providing comprehensive patient management at international quality standards across the MENA Region and epitomises the highest standards of excellence in healthcare delivery systems.
With 20 operational hospitals and over 125 medical centres, 13 brands, 10,000 employees and medical support services spread across the Middle East, Europe and India.
JOB DESCRIPTION
For one of their locations in Dubai, United Arab of Emirates, they are looking for a Consultant Spine surgeon to join their team. Apply now if you:
-Have CCT/CCST certificate.
-Have expertise in scoliosis surgeries.
-Have Fellowship in spine surgery.
-Have a minimum of 5 To 6 years of experience after CCT/CCST.
-Have a strong logbook.
-Have a high level of English, and some knowledge of Arabic will be an added advantage.
-Can join at the earliest (within two to three months preferred).
What can you expect?
-Monthly Salary between AED 80,0000 to AED 100,000 plus incentives, as per the hospital policy (to be discussed during the interview).
– Yearly airfare to home country for self and family.
– Medical insurance for self and family.
– 30 days yearly paid leave.
– and much more.
CONTACT US NOW to schedule your interview!
Gesundheits- und Krankenpfleger (m/w) in der Anästhesie
INTRODUCTION
Für unseren namhaften Mandant – eines der führenden Krankenhausbetreiber Deutschlands –  suchen wir Gesundheits- und Krankenpfleger (m/w) für den Standort Köln zur direkten Vermittlung.
JOB DESCRIPTION
Ihre Aufgaben
Sicherstellung der Grund- und Behandlungspflege im 3-Schicht-System
Führung einer sorgfältigen und lückenlosen Pflegedokumentation und Planung
Durchführung der vom Arzt delegierten Aufgaben im Rahmen der Mitarbeit bei ärztlicher Diagnostik und Therapie fachgerecht durch
Steuerung und Sicherung der Pflegeprozesse und Arbeitsabläufe
Erfüllung der anfallenden pflegerischen Aufgaben eigenverantwortlich
Ihr Profil
Abgeschlossene Berufsausbildung zur examinierten Pflegekraft, Gesundheits- und Krankenpfleger / in oder Altenpfleger / in
Persönlichkeit mit hoher sozialer und fachlicher Kompetenz
Leidenschaft für die Pflege und Empathie im Umgang mit Menschen
Ausgeprägte Teamfähigkeit und eine große Lust an der Mitgestaltung
Unser Angebot
Eine unbefristete Stelle
Fort- und Weiterbildungsangebote
Attraktive Vergütung
CONTACT US NOW to schedule your interview!